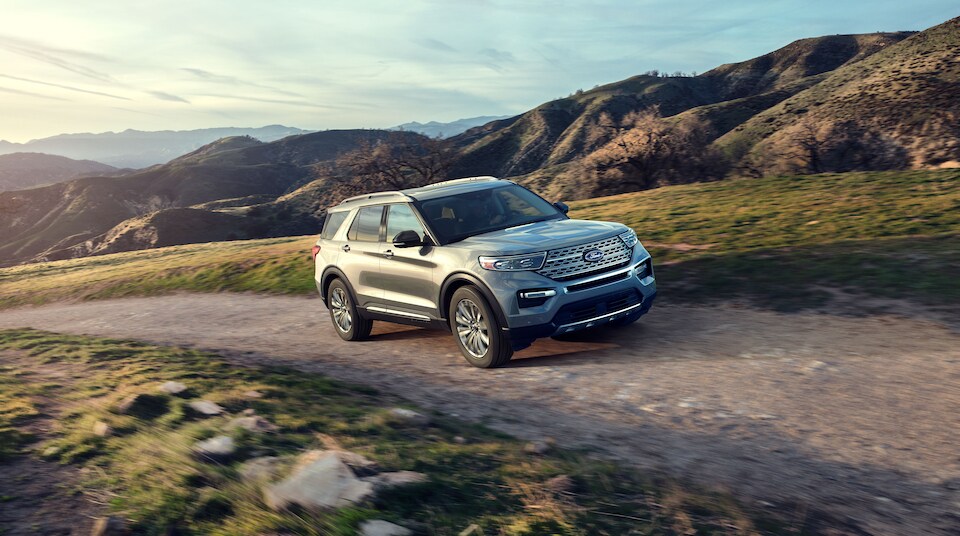 Compare the Ford Explorer
Ford Explorer Comparisons
It wouldn't be much of a stretch to say that the Ford Explorer is the SUV that started the craze more than two decades ago, so it's pretty impressive that the model is still delivering the qualities that Philadelphia drivers want. Not content to rest on past glories, Ford engineers and designers continue to improve this iconic SUV, keeping it the standard-bearer for an entire class. We know that there are plenty of other options available when you're shopping for a new SUV, so we thought it a good idea to compare the Ford Explorer to two top competitors: the GMC Acadia and the Chevrolet Traverse. Let's see how things went.
Ford Explorer vs. GMC Acadia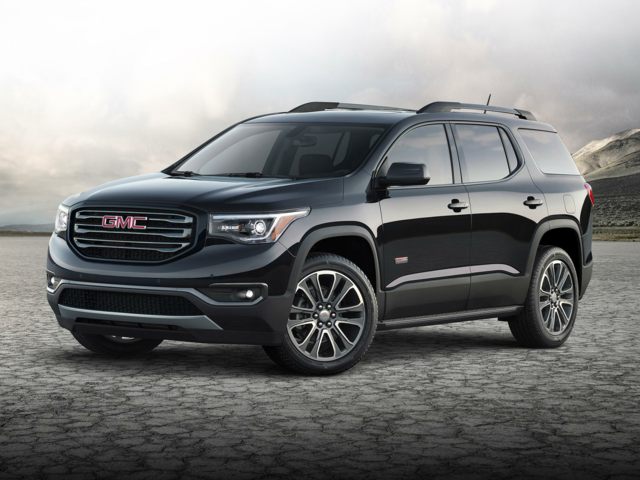 Performance
The Ford Explorer offers three engine options to Havertown drivers, while the Acadia limits you to two. The standard 3.5-liter V6 that comes in the Explorer creates 290 horsepower and 255 pound-feet of torque, outpacing the Acadia's standard 2.5-liter four-cylinder and its relatively meager 193 horsepower and 188 pound-feet of torque. Move up to the top end of the performance range, and the Explorer boasts an available 3.5-liter turbocharged V6 engine that manufactures 365 horsepower and 350 pound-feet of torque; the Acadia's available 3.6-liter V6 tops out at 310 horsepower and 271 pound-feet of torque.
When it comes to towing ability, the Explorer is the hands-down winner whether you look at standard tow ratings or max trailer ratings.
Interior
The Explorer offers the more spacious interior, with a greater amount of passenger space allowing it to be the more comfortable SUV when it comes to headroom, legroom, shoulder room, and hip room. If you tend to use the cargo space often, there are some serious differences between the two SUVs. The Explorer offers 21 cubic feet of cargo space behind the third-row seat, which expands to a maximum cargo capacity of 81.7 cubic feet. The Acadia only manages 12.8 cubic feet behind its third-row seats, and 79 cubic feet of maximum cargo space. The third-row seats in the Explorer fold into the floor to ease loading and unloading cargo, a feature not offered on the Acadia.
Ford Explorer vs. Chevrolet Traverse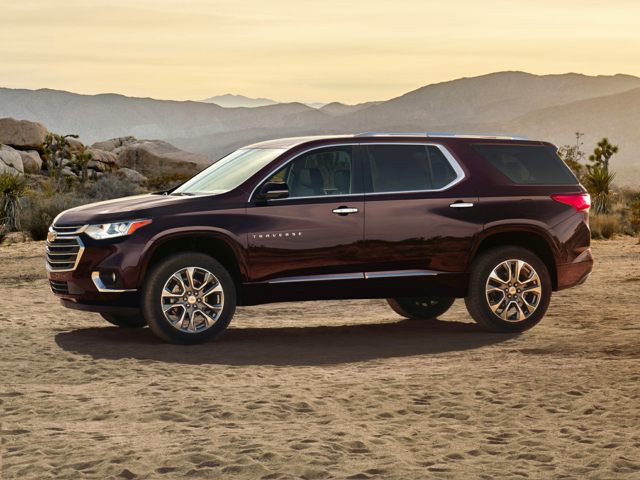 The latest Ford Explorer model has landed at our Ford dealership near Philadelphia, and it brings with it a stunning set of features, exhilarating performance, and enough capability to power all of your family adventures. But how does the 2020 Ford Explorer stack up against the latest Chevrolet Traverse? Pacifico Marple Ford is here to help you find out.
Interior Space
Despite it's shorter wheelbase, the 2020 Ford Explorer gives Havertown drivers more interior space to get comfortable. With up to 43 inches of front leg room, the new Explorer checks in ahead of the Chevrolet Traverse with 41 inches of leg room up front. In the back the difference is smaller, but the Explorer still wins out with 39 inches of leg room vs just 38.4 for the Chevrolet model.
Advanced Technology
The 2020 Ford Explorer comes standard with more tech than the Chevrolet Traverse. Parking assistance makes it easy to get your SUV into and out of tight spaces, and it comes with every new Explorer model, You'll have to go up a few trim levels to get the same feature on the Chevrolet Traverse.
Power and Performance
Here is where the 2020 Ford Explorer truly outshines the Chevrolet Traverse. While the 2.3-liter EcoBoost engine generates 300 horsepower to the Traverse's 305 horsepower, the Explorer offers 310 pound-feet of torque. That is 50 better than the Traverse at just 260 pound-feet, and that difference will help making towing a breeze in the new Explorer SUV. The Explorer is also available with more powerful engine options that take things up to 400 horsepower and 415 pound-feet of torque, while the Traverse uses the same engine throughout the entire lineup.
Ford Explorer vs Kia Telluride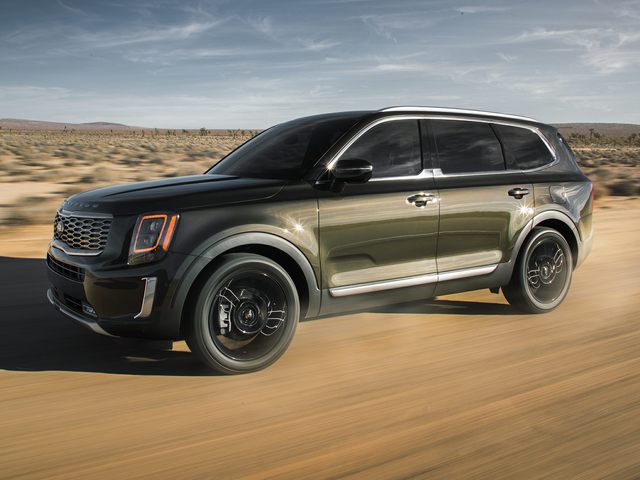 When you're up against a legendary model like the Ford Explorer, you're going to have to bring you're A game. And while the 2020 Kia Telluride offers a lot for a first-year model, the long-standing Ford Explorer towers over the Telluride and offers Philadelphia drivers a superior driving experience. Find your new Ford Explorer model at Pacifico Marple Ford in Broomall and see for yourself what makes it the ideal SUV for Havertown drivers.
Engine Performance
Under the hood of the Kia Telluride you'll find a 3.8-liter V6 engine that generates 291 horsepower and 262 pound-feet of torque. And while that is a decent figure, even the most basic Ford Explorer will leave it in the dust when the light turns green. The 2.3-liter EcoBoost engine that is standard on the new Explorer boasts 300 horsepower and 310 pound-feet of torque, giving it both the power and acceleration to make even your biggest towing tasks a breeze.
Interior Space
With a cabin full of passengers, sitting everyone side-by-side comfortably is critical to an uneventful journey. That job is much easier in the 2020 Ford Explorer as it offers 61.8 inches of shoulder room up front and 61.9 inches of shoulder room in the back. Compare that to the Telluride which offers just 61.6 inches and 61.2 inches respectively, and you've got the additional space you need for everyone to have a little breathing room.
Go Further Between Fill Ups
When making a long family road trip, the faster you can get to your destination the happier everyone will be. Thanks to the 28 highway mpg offered by the Ford Explorer combined with a larger fuel tank, you'll get over 50 more miles out of each tank of fuel as compared to the Telluride.
Ford Explorer vs. Hyundai Palisade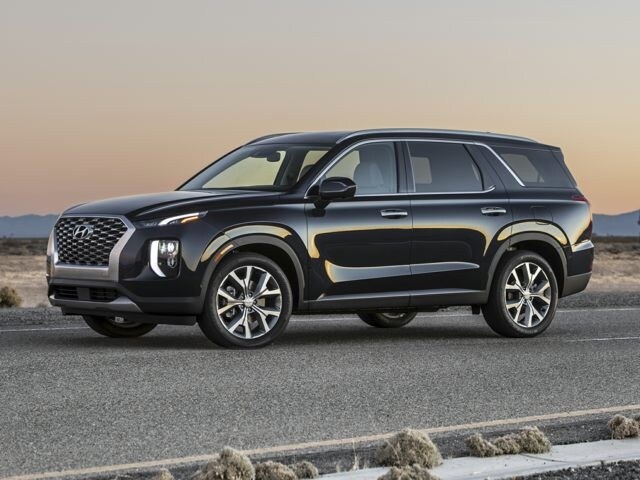 Both three-row, full-size SUVs, at face-value these two SUVs may seem quite similar. While the Hyundai Palisade boasts three trim levels with relative customization and versatility, the Ford Explorer outshines these options if not simply for its range of configurable features. Outfit your family's SUV with what you truly need when you choose the Ford Explorer. Learn more about these thrilling options today at Pacifico Marple Ford Lincoln in Broomall.
Performance
The Ford Explorer offers a long list of engine configurations for Springfield, PA drivers to choose from starting with the impressively powerful 2.3-liter four-cylinder engine which offers 300-horsepower from the onset. A small upgrade to the 3.0-liter V6 engine moves you up to 400-horsepower, and a hybrid engine option doesn't sacrifice with a 318-horsepower output. All of these pair nicely with a 10-speed automatic transmission and rear-wheel drive for an optimized towing capacity. Though if you prefer all-wheel drive, that's still an option.
Havertown drivers that opt for the Hyundai Palisade will find it maxes out at its standard 3.8-liter, 291-horsepower V6 engine, giving Philadelphia families one choice when building their SUV instead of the multiple offered from Ford.
Interior Features
Those that choose the Ford Explorer will find that the comfort and technology features inside this standard three-row SUV outdo themselves. While an eight-inch touchscreen comes standard on both the Ford Explorer and the Hyundai Palisade, the Ford offers an available enlarged portrait-oriented touchscreen for intuitive scrolling, voice-activated navigation, and a rear-seat entertainment system. The Bang & Olufsen premium audio system is also largely standard across the lineup.
In comparison, the Hyundai Palisade offers some upgraded technology features but doesn't rival Ford in rear passenger entrainment or premium audio. All-in-all, the design elements of the Ford Explorer span a much larger range of opportunities for Haverford families to pick from, while the Hyundai Palisade sticks to three models with predictable progression in terms of features and capabilities.
Ford Explorer vs. Toyota Highlander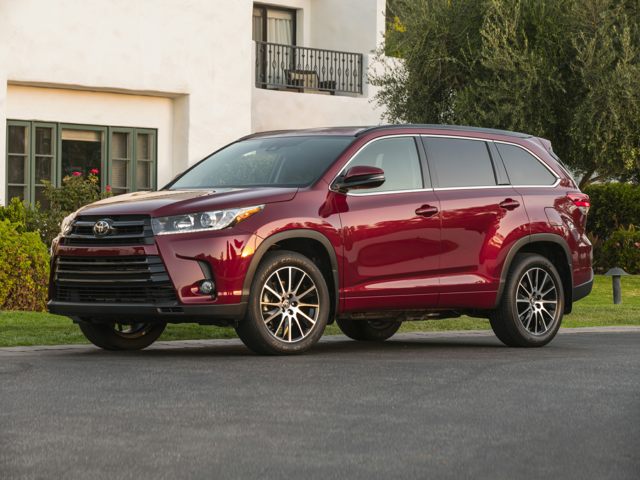 Though they both boast lofty passenger capacities and a similar stance; the Ford Explorer and the Toyota Highlander are truly made out for two different types of drivers. Certainly, your Broomall family of seven will find plenty of room in both SUVs, but the Ford Explorer comes with an edge made for the family that wants to do just that-explore. Learn more about the features that distinguish these vehicles from one another and come meet your next Ford Explorer at Pacifico Marple Ford Lincoln near Philadelphia.
Performance
The Ford Explorer holds its own in the power and performance category across all models and makes itself the perfect SUV candidate for families who need a generous towing capacity and substantive drivetrain. Find the available 3.0-liter V6 engine capable of 400-horsepower, and even the hybrid configuration topping off at 318-horsepower, while the Toyota Highlander option only reaches a 240-horsepower max.
The Explorer features rear-wheel drive, which gives it an impressive towing capacity, while the Toyota Highlander settles for front-wheel drive. Upgrade-wise, Ford drivers will find four-wheel drive and all-wheel drive as options, while all-wheel drive is only an option on higher trim levels for the Toyota.
Interior Features
Comparable interiors define both of these models, with available luxurious seating, ergonomic storage design, and entertainment functions, such as standard Android Auto™ and Apple CarPlay®, that make the ride around Havertown a connected one. However, the Ford Explorer goes above and beyond with their driver's assistance suite when compared to the Toyota Highlander.
Springfield, PA families never have to fear their safety with the Ford Co-Pilot360™ safety suite which offers blind-spot monitoring, lane keeping assistance, automatic high beams, and even automatic emergency braking that detects pedestrians.
All in all, those Haverford drivers on the hunt for a performance-oriented family SUV will not be disappointed with what they find beneath the hood the Ford Explorer. If it's between these two models, trust the Ford for the extra grit you require.
Visit our Broomall Showroom to Learn More
We invite you to make the short trip west from Haverford and meet with a member of our sales team when you're ready to take in all that the Ford Explorer offers. We're always happy to help you find the model that works best for you and your daily driving needs.